About
Company History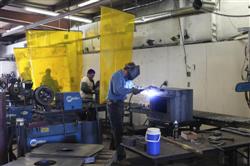 In the Appalachian Mountains near Asheville, NC in 1976, a small fabricating business was incorporated as Buchanan Welding & Fabrication. Several years later, Buchanan took on a contract to fabricate the body of a wood-burning stove for the Bat Cave Stove Company. During the early 1980's, Bat Cave Stoves were renamed to Carolina Wood Stoves. Unfortunately, in 1987, Bat Cave Stoves went out of business and Buchanan was left with no stove building contract. Using their experience building stoves for Bat Cave, Buchanan introduced their own line of wood stoves named XTEC. Also during this time, Buchanan bought High Valley Construction and Maintenance Company and changed their name to the same. High Valley Stoves were introduced shortly thereafter, backed by the multi-facited fabrication technologies and procedures of High Valley Construction.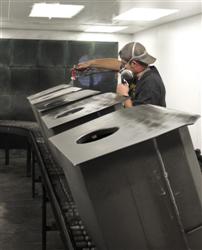 In July 2011, High Valley Stoves was purchased by Stoll Fireplace Inc. of Abbeville, South Carolina. Stoll Fireplace Inc is a manufacturer of glass fireplace doors, custom freestanding screens, tool sets and other fireplace accessories. By combining Stoll's industry leading customer service and High Valley's quality and design features, we can offer you a high quality product with superb buying experience.
In March 2016 the High Valley Stove line was sold to Suppertime Stoves in Aylmer, Ontario, Canada. Suppertime Stoves has been in the cook stove business for years and has expanded by purchasing the High Valley stove line. The High Valley products will continue to be manufactured as they were previously through Stoll Fireplace. Suppertime reserves the right to make changes going forward with products and designs. Stoves will continue to be sold through dealers across the United States and Canada. Any questions and concerns can be addressed to Suppertime stoves in Aylmer, Ontario. See the contact page of the website for contact information. All parts must be purchased through the parts page of the website. Parts are sold and shipped through Good Chimney Services in South Carolina.
For over 30 years, High Valley Stoves has crafted high quality wood stoves and fireplace inserts in the Appalachian Mountains where people are self reliant and love to heat with wood, nature's renewable energy supply. We remain committed to continuing that tradition; a tradition of hand-crafted quality that is made to last.
Company Mission
A satisfied customer is our pledge to you. We achieve this because in our business honesty is not a question, and we view mistakes as an opportunity to demonstrate integrity.
Company Goals
To honor God with our business

To treat others as we would like to be treated

To have those we do business with become our friends

To do our best to provide you with a high quality product